Congratulations and Welcome Kelsey Martinez
Oakland Raider's first female coach
Hello all, 
I want to give a big congrats and welcome to Kelsey Martinez on being the first female strengthening and conditioning assistant coach for the Oakland Raiders in the #NFL. Yes, she isn't the first woman in the NFL but she is the first Latina woman to become a strength and conditioning coach for the Oakland Raiders. For those history buffs the first female to land in the NFL as a strengthening coach was Lee Brandon back in the 1990's. Imagine the backlash back then in the 90's, it's kind of a big deal to some as women cross the barriers that some felt that only men can.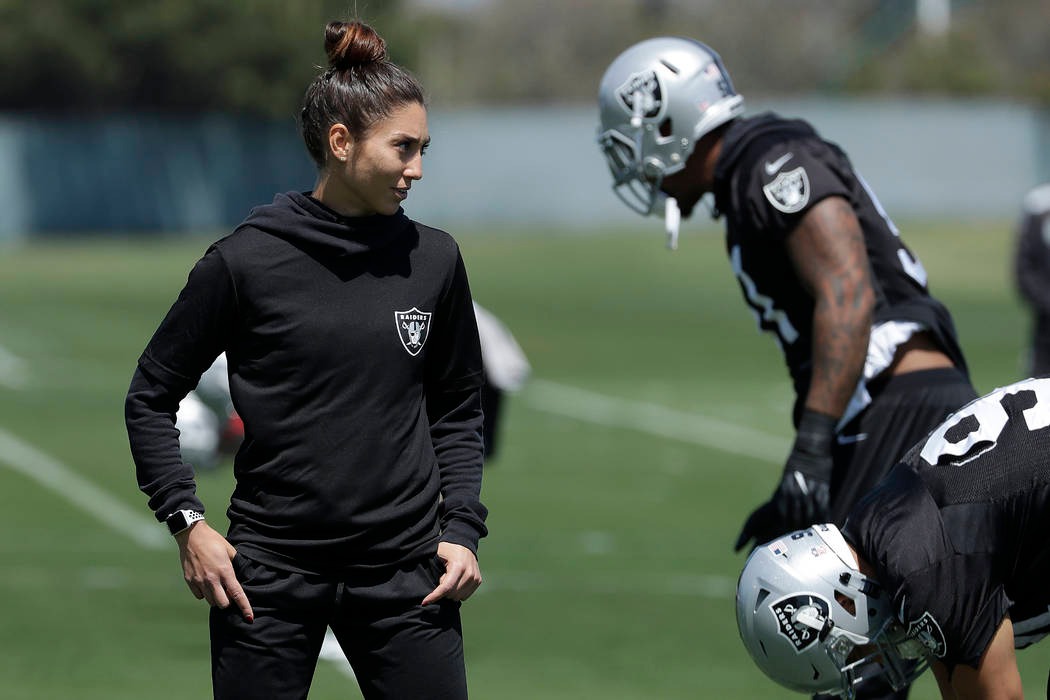 What do we know so far about Ms. Martinez? She is a 26-year-old native of Pueblo, Colorado and graduated from Colorado State University getting her Bachelor of Science degree in Exercise Science. Before attending Colorado State University Kelsey Martinez played outfield at Bethany College in Lindsborg, Kansas, before transferring closer to home. She ultimately earned a bachelor's degree in exercise science from Colorado State University. It's been said that she has already impressed her bosses with her knowledge and skill of the sport. To some she is an inspiration for girls growing up who were taught that they need act a certain way and be a certain way. Kelsey didn't listen and pursued to cross those lines earning her a spot with the Oakland Raiders. 
Martinez worked closely with Tom Shaw after she transferred from Bethany College stating that he treated her like a daughter. She has already been thanked by coaches and players on the team for being an inspiration to their sisters or daughters for not letting something like gender get in the way of doing what you love. Which is something that really shouldn't. She is knowledgeable of the sport even working with the Detroit Lions for a brief while. That confidence of knowing what needs to be done shows they can trust her in or off the field.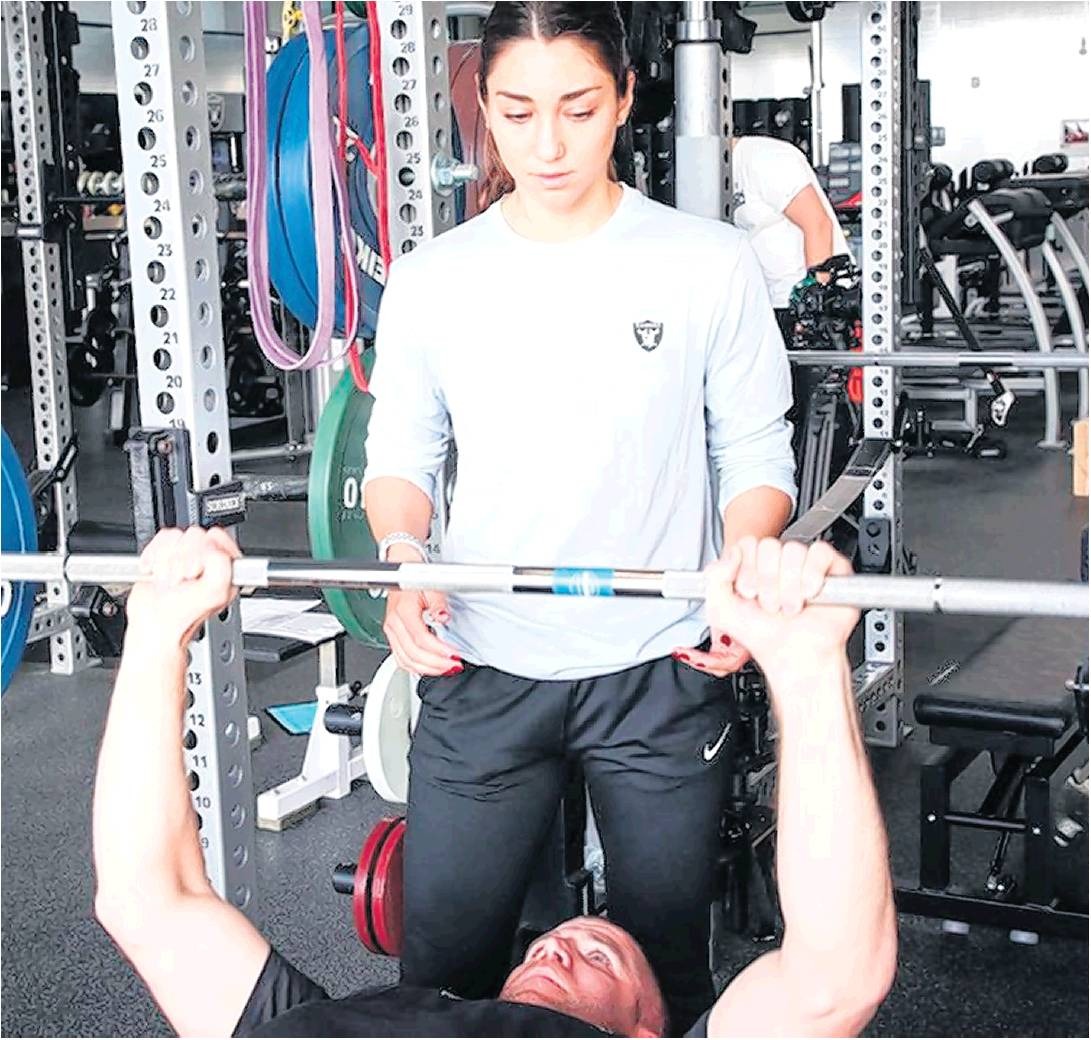 She doesn't create limits for herself and doesn't feel intimidated by the sport that is dominated by men. She told Las Vegas Review Journal that she was more worried about how young she was compared to being a girl. That's showing right there that she isn't intimidated by the job and can handle what comes her way.  We look forward to seeing how this season turns out for the Raiders. Again, congratulations this is a huge step and we are all proud!
Martinez has already been thanked by many members of the team and Friday's game (8/10/18) against the Detroit Lions the Raiders won 16 to 10.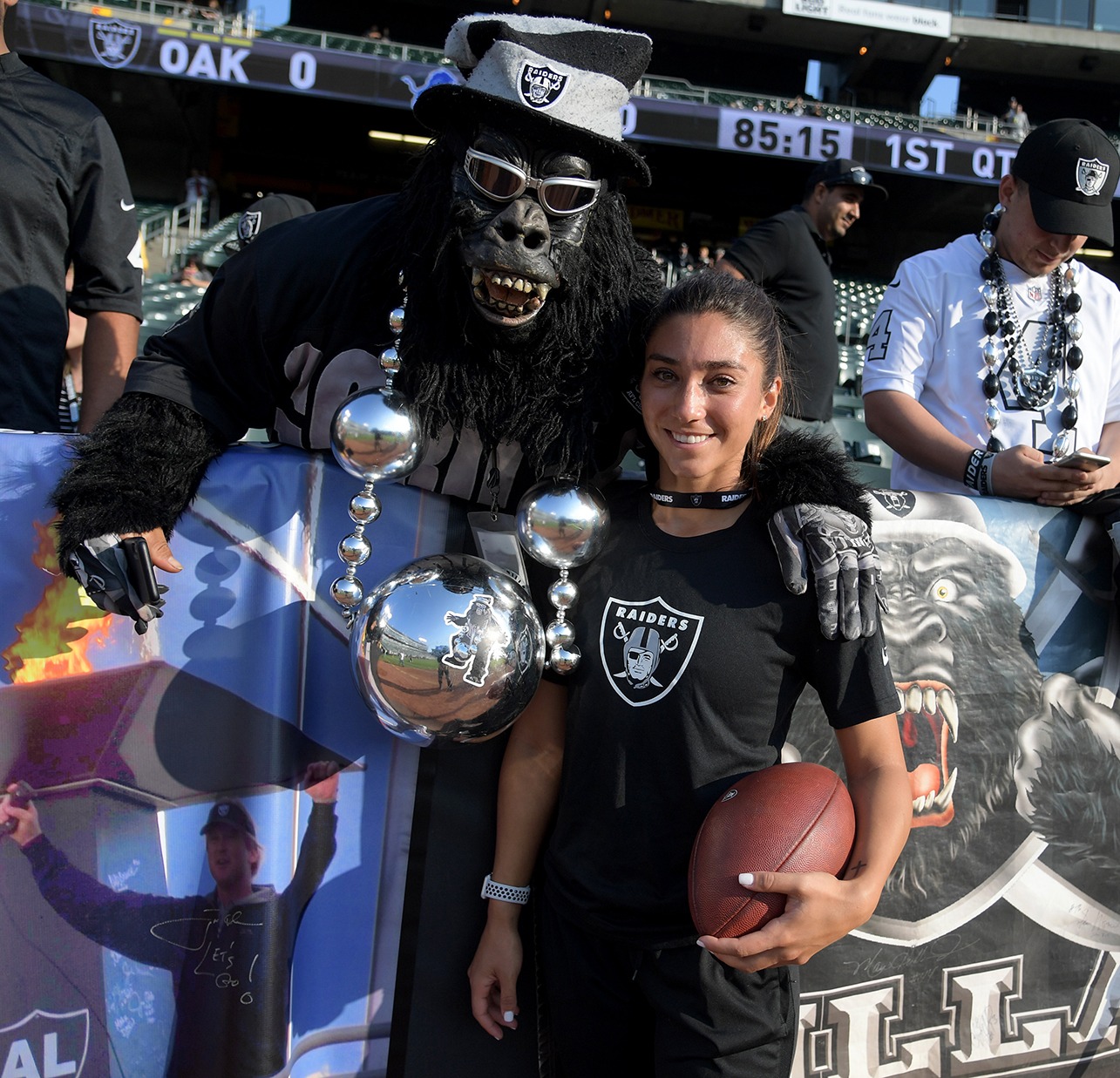 #NFL #KelseyMartinez #OaklandRaiders #RaiderNation